La Gasba

Capri

Holiday Homes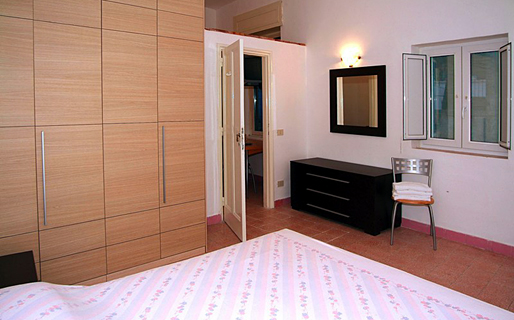 This hotel is no longer part of the
Capri.net collection
La Gasba guesthouse offers comfortable holiday accommodation in the center of Capri, close to the world-famous Piazzetta and all of the island's most fashionable shops, bars and restaurants.
Guests will feel immediately welcome in either of La Gasba's two independent apartments, the perfect hideaways in which to enjoy a short weekend break or week-long vacation. The apartments are equipped with every comfort necessary for an enjoyable stay.
One apartment is comprised of two bedrooms and bathrooms, the other has just one bedroom, a bathroom and a living room with sofa bed and balcony. Both apartments have a kitchen area.
Location
The guesthouse La Gasba is located in the center of Capri, just a few steps away from the famous Piazzetta, having passed under the arcade of Via Madre Serfina, guests take the first turning leading to Via S Aniello, 8.
La Gasba rates
All seasons
--
Apartment
(1-3 persons)
€ 150,00 / € 200,00
Rates (min/max) are apartment, per night.
Max 6 beds.
La Gasba
Via S. Aniello, 8 - 80073 Capri (Napoli)
Tel. +39 081 8376560 - Mob. +39 339 5052818