Relais La Palma
Restaurants

Taste
Via Vittorio Emanuele, 37

-

Capri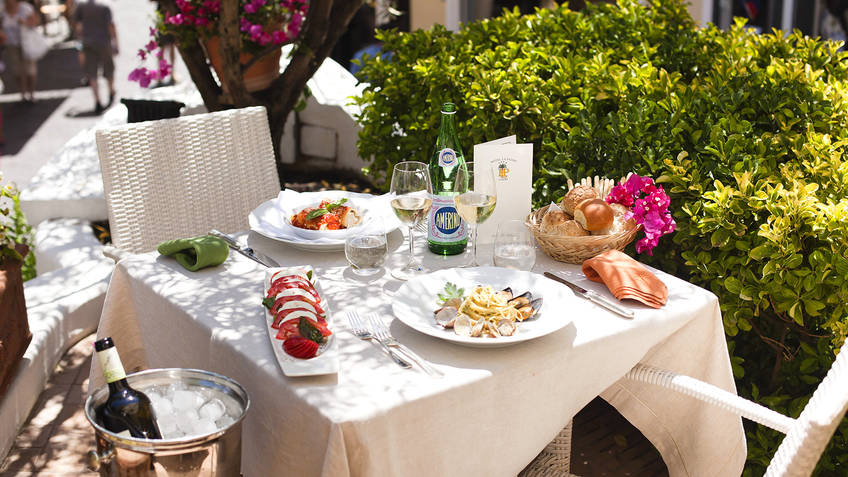 Eat parade
Relais La Palma
The spectacular interior design
A drink on the terrace before dining
Organize an unforgettable party
Hotel La Palma's restaurant, Relais La Palma, is an absolute must for all those wishing to enjoy excellent Mediterranean cuisine in what has to be one of the most fashionable locations on the whole island of Capri.
Seated on the terrace of Relais La Palma, just steps away from the Piazzetta and overlooking Capri's most exclusive shopping street, guests have the opportunity to savour all of the island's best loved gastronomic specialities and an excellent selection of regional wines.
The hotel's other dining venues, the Portico, the Gazebo, and Roof Garden are used to host elegant events, for as many as 360 guests.
Opening times: 12.00 pm - 12.00 am

Closure days:
Open 7 days a week. Close from November to Easter