The unique appeal of
Capri's

hotels
Select and book your hotel on Italy's most beautiful island.
Whether you come for a short weekend break or a long summer vacation, Capri is best experienced once the crowds of day trippers have returned to the mainland, when the island is tinged with the pinks and reds of the setting sun, and resident holidaymakers have the chance to mingle with the locals gathering in the piazzetta, saunter along the peaceful alleyways and scenic paths, and dine in Capri's superb restaurants at leisure. The island has every sort of accommodation, to suit every pocket, from friendly family-run B&Bs to luxurious 5 star hotels.
Your chance to experience the magic of Capri! Book now.
5 Star Luxury Hotels
From the stunning terraces and balconies of Capri's Hotel Punta Tragara, guests are treated to one of...
Booking online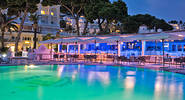 Quisisana. The very name conjures up images of all that is elegant and luxurious about the Capri, island...
Booking online
2 Star Hotels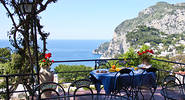 The sea surrounding Capri, the Bay of Marina Piccola, Monte Solaro: walk out on to the terrace of Hotel...
Booking online
Holiday Homes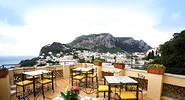 You can't miss Capri's Villa Helios. And not only because this century-old hotel lies within easy walking...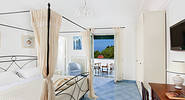 Parco Vittoria is a charming property situated in a quiet area of the historic center of Anacapri, on...
Booking online
Your chance to experience the magic of Capri! Book now.